5.
Captain America: Civil War
(d. Joe and Anthony Russo, Disney)
The Marvel Cineamtic Universe has gotten to the point where it is all forward momentum. This universe has been so well established that it just keeps growing in natural, fascinating ways. Marvel can do what nobody else can: build upon years of character growth and focus on their consequences. The juggling of almost every character in the MCU, along with the introductions to a few new ones, is an incredible feat of writing, direction and acting. There is not a false beat in this movie, everything is absolutely earned. Civil War is really a character driven drama that comes down to understandable ideologies that have been bubbling for several films. On top of those emotional punches, the film is one of Marvel's greatest achievements in action filmmaking. The airport fight in particular feels like an impossible accomplishment as it give screen time and equal competency to a dozen fighting heroes. Civil War is thrilling, emotional and the reason you build a shared universe.
4.
La La Land
(d. Damien Chazelle, Lions Gate)
Creative and complex while feeling familiar and simple. La La Land is movie that earns its strong sentimental response from audiences. It has the sincerity of an classic musical, but it plays everything personal. The lovely songs and performances are not about being grand, it is about emoting feeling and intention. This is definitely the best performance of Emma Stone's career and Ryan Gosling continues to prove that he isn't afraid of the sentimentality many of his more serious peers would look down upon. La La Land is relatable for anyone who has been in a relationship and had a dream while making a strong case for everyone to continue to love and dream.
3.
Don't Think Twice
(d. Mike Birbiglia, Film Arcade)
The movie I recognized the most this year was Birbiglia's ensemble film about improv. I have been doing improv for a decade and this film gets it. It pulls no punches in showing the real struggles of improvisers, with the competition, lack of career certainty and general anxiety. But it is also loving and enthusiastic in presenting long-form improv in a way it has not been represented in movies before. The entire ensemble is solid as a real-life team should be. This one hit me hard, but it plays really well for audiences of any background.
2.
Fences
(d. Denzel Washington, Paramount)
This film brought together most of the cast of the recent Broadway revival and their familiarity shows. Fences is the best ensemble and best all around acted film of the year. You feel this family, all of the dynamics and all of their struggles. You come to know them at such a deep level, which is in part because of August Wilson's brilliant script but also because of how Washington made the play cinematic. Fences takes advantage of shooting on location which gives a better sense of the characters' world. It is also smart in showing reaction shots, showing close-ups of a character's reaction, working the subtleties of the performances into the film's pacing. As much as this is an ensemble film there is a reason that Washington and Viola Davis are getting the attention. Davis plays a subtle supporting character until events push her into finally standing up in one of her best performances. Washington has never been this good or this complex on screen. Normally when actors direct themselves it is as heroes or martyrs. Washington plays and presents himself as a very real man that is difficult to understand or like. Fences will stay with you and it is a perfect preservation of one of America's greatest plays that will hopefully find a greater audience through this.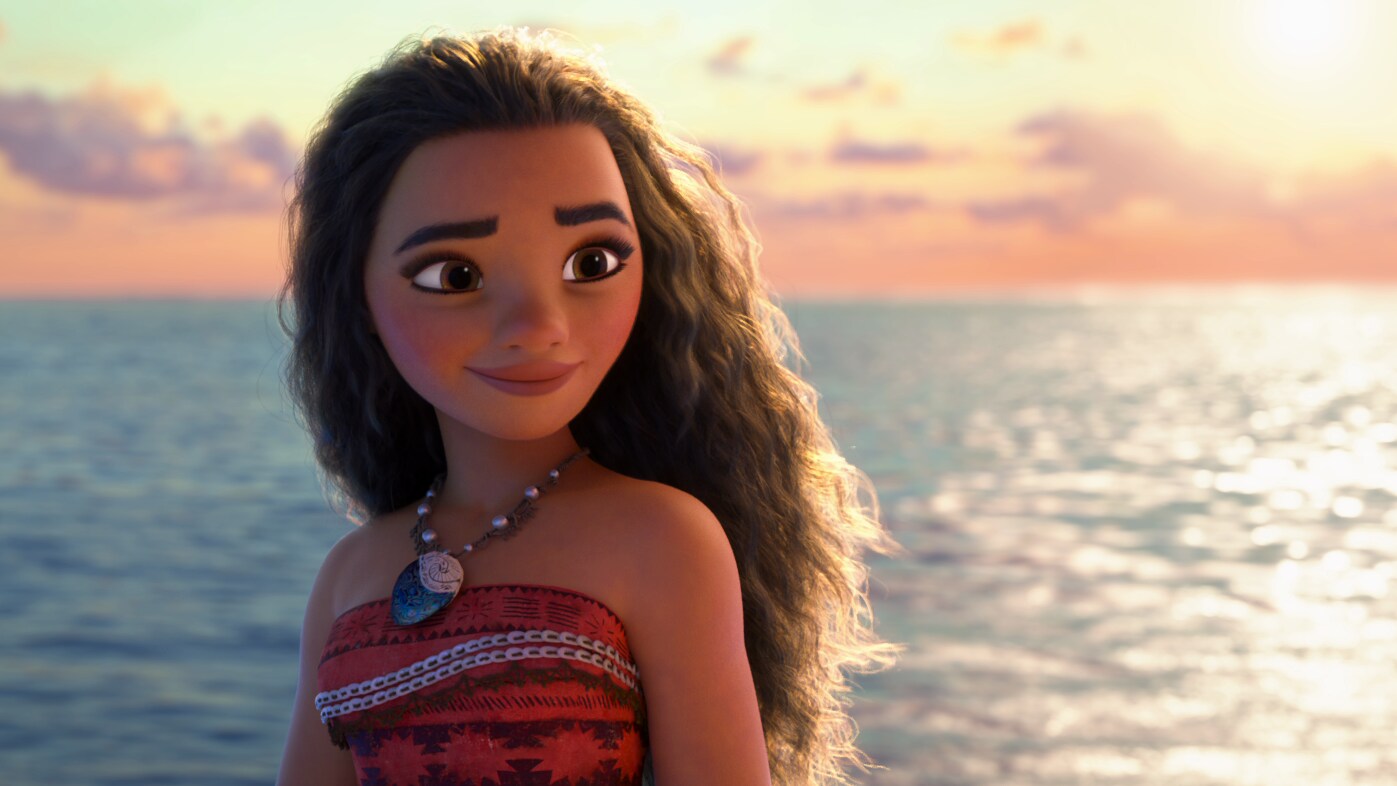 1.
Moana
(d. Ron Clements & John Musker, Disney)
No film made me happier than Moana. I love Disney animation more than anything, and their best film of their revival period. Moana is visually thrilling with its creative use of traditional animation, characterization of the sea and impeccably staged action sequences. A lot of modern animated features focus on awkward humor or gags with little movement, Moana gets that animation should be about movement and it never feels like it stops moving. Moana is also a welcome change from most studio animated features that overload their cast with forgettable characters to justify a large celebrity voice cast list. Moana focuses on a few characters and how they relate to their environment. Expressive character animation and creatively designed worlds continue to be Disney's strong suit that distinguishes their work from the competition. The lush visuals are bolstered by the grand score and memorable songs.
The theme of a restless youth struggling to fit in while living the life that they want has been in every Ron Clements and John Musker film since The Little Mermaid. That theme may be expressed the best in this film. Moana, one of Disney's best leading characters, is a character anyone can relate to or look up to. She is adventurous, but full of frustration and self-doubt. The animation on the character is one of the best performances of the year.
There is so much to gush about with this film. It is fun, but means a lot too. Worth noting is that while Disney struggled with diversity before they finally get it right. Casting voices and hiring key crew members of the represented culture really makes all of the difference. Moana never pats itself on the back for its diversity or acts comments about its positive female lead, it just presents these things as the status quo and it works.
This film features traditional animation from Eric Goldberg (best part of the film), it was going to be near the top of my list no matter what. But this is a perfect Disney movie and I hope you all see it.