Every other day I see some internet rumors about who will play Cable in Deadpool 2. Current consensus seems to be around Michael Shannon, which I would totally be for (watch The Night Before, he's hilarious). See rumors about David Harbour, Brad Pitt turning it down. Deadpool even jokingly name dropped the likes of Dolph Lundgren and Keira Knightely for the part.
As much as I wasn't over the moon for the Deadpool movie (I liked it, but it is one that hyped quenched my enthusiasm for. Like seriously, that was a phenomenon?). But I am totally on board for a sequel, the main reason is that I can see all the potential that the addition of Cable offers the film. This is the ultimate straight man character whose main role is to be sick of a partner that won't shut up. Deadpool acts like a cartoon character, but Cable takes his action hero caricature 100% seriously. I am excited for that dynamic, so here are my choices for the role of Cable.
Alternates: Kevin Costner & Jay Leno
Costner came to mind and as much as I like him, there are better choices (although he's been in Ryan Reynolds' head before, or whatever the plot of Criminal was). Another actor that came to mind was honestly Jay Leno. He already looks like a comic book cariacture and I think his old school comedic timing would work in the role. Plus I think the movie could play with how much people claim they hate Jay. But he's not an actor.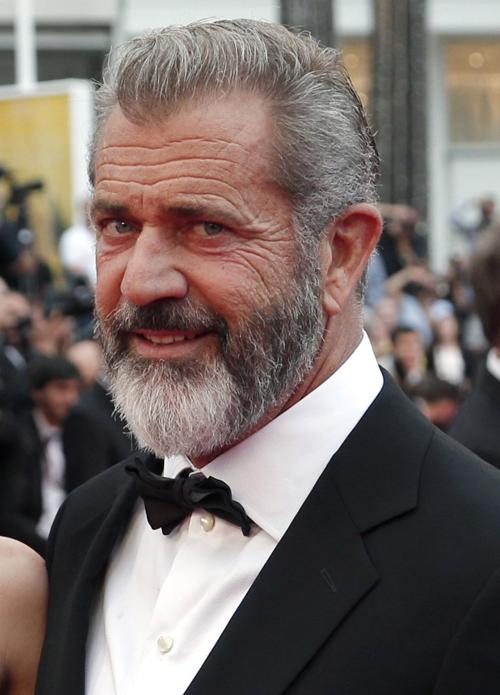 10. Mel Gibson
Out of the names said in the after credits scene Mel Gibson is the one I could see in the part. Mainly because his messed up sense of humor would fit the tone of the film. I could see this part letting Mel be playful. But he is up for
Suicide Squad 2
(which is a horrifying idea) and there are better options.
9. William Shatner
Deadpool should play homage to its lineage by casting a classic campy genre actor. Adam West is an option, but I think that nerds would absolutely flip for Shatner as Deadpool. Don't have him play it ironically, play it completely seriously but you still get the weirdness of Shatner playing Deadpool.
8. James Marsden
Cable is really Nathan Summers, the son of Scott Summers (to put it as simply as I can). Why not get Marsden to play his own, aged son from the future? Marsden is a really gifted comedic actor and it would give the film an opportunity for some fun lampshading. Besides, Marsden never really got to play Cyclops, why give him Deadpool?
In the Ultimate Universe, Cable is the future version of Wolverine so you could cast Hugh Jackman. Which Jackman in a Deadpool movie is something Clickbait will not shut up about, so they would cover that casting to death. Could also cast Cable with a different X-Men actor in each scene: Patrick Stewart, Kelsey Grammer, Brian Cox, Oscar Isaac in Apocalypse makeup, Famke Janssen (who is hilarious if you've ever scene The Ten). You know I was joking with that multiple casting idea, but I kind of love it now...
7. Danny De Vito
De Vito is in the right age range for the character but completely wrong physically. So what you do is dress him up exactly like Cable. Give him a muscle suit and have everyone take it seriously and never acknowledge that. This casting has a lot of opportunities, get real weird with it.
6. Mark Hamill
When I saw the Kingsman I realized how much Hollywood has wasted Mark Hamill as a character actor. He is a funny, comic book fan that has loads of genre cred. Especially after reprising Luke Skywalker, Hamill deserves a comeback. He would find a great take on Cable.
5. Leslie Jones
Leslie Jones tweets a lot about Deadpool and has expressed her desire to play Deadpool's sidekick. They should totally consider her for Cable. She has an imposing stature and can totally play up intimidating and tired of other people's shit. Let Leslie write her own jokes, she is a great comedy writer. And totally acknowledge how much the internet will bitch about her casting and don't pull any punches.
4. Sylvester Stallone
Sly has been my dream casting in this role for years (see
number 16
on this list).
Right age, right physique and the side of his face with paralysis could be the side with the technovirus. With his role in Guardians vol. 2 this seems unlikely, but I still think this would fit. Sly can work in parody and would fit this role to a T.
3. Ernie Hudson
So I had a dream where I was at a casting call for Cable with a bunch of actors that have been linked to the part. Ernie Hudson was one of the actors I remember clearly from the dream and I think I was on to something. Hudson can play an action star, a straight man and is good with comedy. There is an entire career of Ernie's that we never got to see and Cable is one of those later in life discoveries the veteran really deserves.
2. Rob Riggle
I am not a big Rob Riggle fan, I think he tries to hard to get laughs and don't care for his casual bro attitude. But a role where he is forced to be the straight man and play everything seriously? You know, I can get behind that. I think that is the right way to use Riggle and we haven't seen that. Riggle has plenty of experience as a comedian, plus the best physique on this list for the part.
1. Kyle Chandler
When I do fantasy castings I try to stay away from actors rumored for the role or requested by the internet. I think that fan castings deserve more imagination and should be used to make a point of the fan doing the casting (like I rolled my eyes the five years after Returns that someone wrote how Brandon Routh should play Superman, or any time the internet says Nathan Fillion should play anything).
But Kyle Chandler, that was an actor I never would have imagined, but the more I think about it the more I can see it. Chandler as a straight man in a comedy is a way he hasn't been used that is really perfect. He can play no-nonsense and I think really would give Reynolds a lot to play off of. Chandler isn't without a sense of humor, but he isn't going to try to force any jokes either. I really want to see him as Cable and seeing his casting being one of the things that drove Tim Miller from the sequel makes me sad that we won't see it. I think Fox had the opportunity to do something completely unexpected that would have worked great.